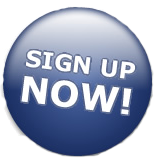 Why Krav Maga?
You may wonder what separates Krav Maga from other fighting systems and why Krav Maga would benefit you.
The answer to that is simple.
Krav Maga is easy to learn and retain, performed naturally and intuitively, and practically be use under stressful conditions. An essential part of KM is its teaching process, methodology and ways of training.
Krav-Maga includes the subjects of:
Prevention, avoidance, escape and evasion.
Dealing with throws and falls to all directions and angles.
Attacks and counterattacks, performed to all targets, distances, ranges, heights, angles, directions and in all rhythms. Executed from all positions and postures. Use of all sorts of common objects for defensive purposes.
Defending all unarmed attacks: punches, strikes and kicks. Releases from all sorts of grabs and holds. Defending all armed attacks and threats of knife and sharp objects; of sticks bars and other blunt objects; of all kind of firearms.
Dealing with the above attacks when sent from all possible directions and places; When are performed by a single or multiple attackers; When occur in all possible places, positions and postures. Including in confined or open areas; in an ally, staircase, car; on all types of grounds; In water; When free or in limited space of movement; While standing, on the move, sitting down, laying down on the back, side or facing down.
Physical and mental control and disarm.
KM prepares the trainees to function in all circumstances and scenarios, in all combat and fighting environments, according to their needs, risks they are facing and job descriptions. KM enables and brings technical, tactical, physical and mental growth and improvements.
So if you're looking for a great way to get into shape, a great workout whilst learning some essential fighting techniques and to have fun while doing it…
If you're looking for something exceptional…..
Sign-up for a class, come along and get involved
G-Krav Team