Instructor Profile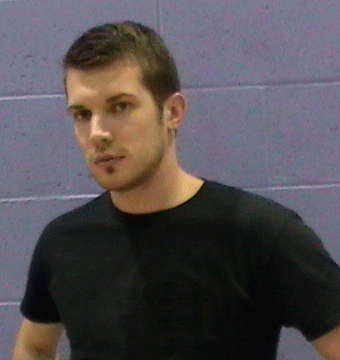 Name: Conor MacGuire
Age: 30
Location: Glasgow
Designation: Certified Krav Maga Instructor
Other Info: Fully insured member of British Combat Association
I've been training Krav Maga for over 9 years now. I started, as many do, with the desire to learn how to defend myself. After going to my first Krav Maga class, I noticed the benefits immediately. One of the great things about Krav Maga is that you can take something from every lesson you attend, you pick up vital skills quickly and they are easy to remember.

I am now a certified Krav Maga instructor with a wealth of experience having trained with top instructors in both Krav Maga Global (KMG) and the International Krav Maga Federation (IKMF). After long periods of training at home as well as in Poland and Germany, I have gained a lot of experience in teaching and training methods.

I believe that Krav Maga is for everyone. I have witnessed the benefits first hand, through myself and students. The confidence, the knowhow and the fitness can make a huge difference.

Every training session is different and variety in training is key to improvement. I aim to give students a taxing yet enjoyable work out, focusing on a variety of dimensions that improve their all-round fitness and ability to defend themselves.
A little bit about Krav Maga
G-Krav is an established Krav Maga club. The mission of the club is to provide the highest level of training to all its members and spread Krav Maga and what it can give to people in Glasgow.
All members will feel the benefits of higher confidence, fitness, wellbeing and safety that come with high quality instruction and commitment in training.
We don't only teach flashy techniques, we focus on the whole package. We break down the whole process and work on core strength, coping with pressure and stress as well as understanding the dynamics of and confrontation.
What is G-KRAV?
G-Krav is a Krav Maga club formed in 2011. It has gone from strength to strength over the last few years and continues to grow thanks to our excellent reputation for student satisfaction and the fast results we produce.